There are lots of great gifts for book lovers besides books. Books can actually be really hard to buy for someone who reads a lot because it's difficult to find one they haven't already read!
My family is full of reading fanatics so I assure you that this list is spot on. The book lover on your list will not be disappointed if you shop from this guide.
Great Gifts for Book Lovers
Book lovers are easy to identify since they usually have multiple bookshelves throughout their home and piles of books in several rooms. Without a detailed history of every book they've ever read, the obvious choice of buying a book for the avid reader is a difficult task. That's why I've created a gift guide to help you find some great gifts for book lovers.
Rare Books
Even if someone has read a book before, they won't mind getting another copy if it's signed by the author and/or a first edition. Finding these books is easier than you think! Just head over to VJ Books. They have over 50,000 signed books from hundreds of popular authors (e.g. Clive Cussler, Janet Evanovich, and Mitch Albom, to name a few).
Another great site for locating rare books is Biblio.com. It has over 100 million used, rare, and out-of-print books.
Book Decor
One of the biggest problems for book lovers is finding somewhere to store all of their books. They end up piling up in multiple layers on bookshelves, and also strewn throughout the house on tables and counters. Help your favorite book lover tame their collection with these Initial Book Ends or this Decorative Book Case.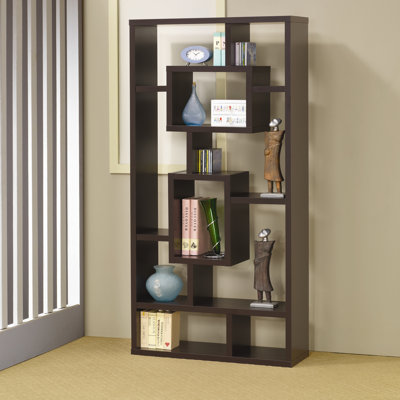 Personalization
Another problem book lovers have is that their books tend to walk off over time as they lend books out that never make their way home. One way to make it easier for your favorite book lover to preserve their treasured library is to provide them with a way to personalize their books to ensure their return.
This personal library kit is a nostalgic and fun way to remind borrowers that the book belongs to someone else. It also provides a lending history that may bring back fond memories years later when the book owner relives the book's travels.

These Bookplate Stickers can be personalized for the recipient who can then place them in any books they wish to label or personalize.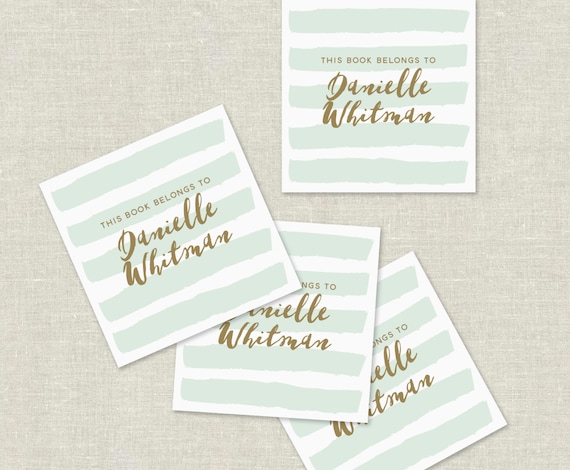 If your favorite reader has a large collection, this Custom Rubber Stamp is the most efficient way to personalize his or her entire library.
My personal favorite for personalizing my own books is to use a Custom Embosser. If your book lover has high-quality, hardbound books, this is a much nicer option than stickers or stamps.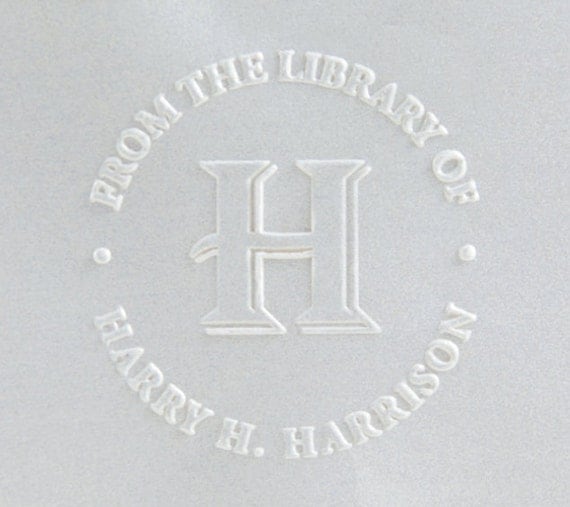 Reading Accessories
One thing avid readers never have enough of are bookmarks. Because they read anywhere and everywhere, they like to stash bookmarks in all sorts of places to make sure one is available when they need it. Here are some of my favorites from Etsy. Click on any of the images to see more details.
As I mentioned earlier, avid readers read everywhere and at all times of day and night. Book lamps are convenient when reading at night, especially when you don't want to disturb others around you. I like this version because it's rechargeable. There's nothing worse than the battery dying when you are on the last few pages of the book!

Bibliophile Pride
Avid readers are usually pretty proud of their hobby. That's why gifts that announce their love of books to the world are a safe bet when gift giving.
Digital Reading
Of course, though many readers prefer turning the pages of a book, many others have discovered the convenience of e-readers. If your book lover is one of these readers, they probably already have an e-reader. But they might not have some other things that will make their digital reading even better.
This Kindle cover not only protects the Kindle, but also gives it the look of a traditional book. The cover has an interior pocket for holding
documents or notes.
This PowerFast adapter fully charges a Kindle much faster than the standard charger. That means less downtime between books!
Give your favorite reader unlimited access to digital books (and music) with Kindle Unlimited. For a set fee, users can access thousands of books for free and on any device (they don't need a Kindle to use Kindle Unlimited).
Looking for even more gifts for book lovers? See more ideas in my post Best Gifts for Book Lovers.