Last Updated on March 18, 2022 by Corinne Schmitt
Kids are so used to telling their moms what they want that they often don't pay much attention to what she might want. When we finally mature enough to consider such things, our moms already have almost everything they want or need.
As a result, no matter how old you are, trying to figure out what to buy for mom is tough. That's why I've put together a list of the best gifts for moms. Feel free to leave this page open on your computer hoping your kids check it out.
Best Gifts for Moms
The best gifts are things people want but that they won't buy for themselves. This is especially true when you're shopping for moms who typically sacrifice the things they want to provide for their loved ones.
Most women carry a purse and have a wallet within the purse where they keep their cash, ID's and credit cards. Though some moms are into designer bags and accessories and are willing to splurge on them, most moms get by with an affordable option that's "mostly" what they want.
This leather taxi wallet is the perfect compact pocketbook. Its simple, but innovative, design is perfect for sliding in a pocket when mom doesn't want to carry a purse, and the high-quality leather and stitching will hold up over time.


No matter how old she is, every mom wants to know that her kids respect her. She isn't really trying to be the cool mom, because she prefers to be a good mom, but she's secretly awaiting the day that you'll realize being a good mom is really cool. Stroke your mom's ego with this cup that lets her know she's a cool mom.
If your mom is tech savvy, she probably uses her smartphone a lot during the day. Texting gloves are essential for anyone with a smartphone that lives far enough north to experience winter weather.
But don't buy your mom the same pair the teens are wearing. She deserves leather cashmere-lined touchscreen gloves.


One thing you can count on with moms is how much they love their children. That's why gifts that let them show off their kids, or keep the thought of their kids close-at-hand, are always treasured by moms. I love these mother's rings that have the kids' names engraved on them.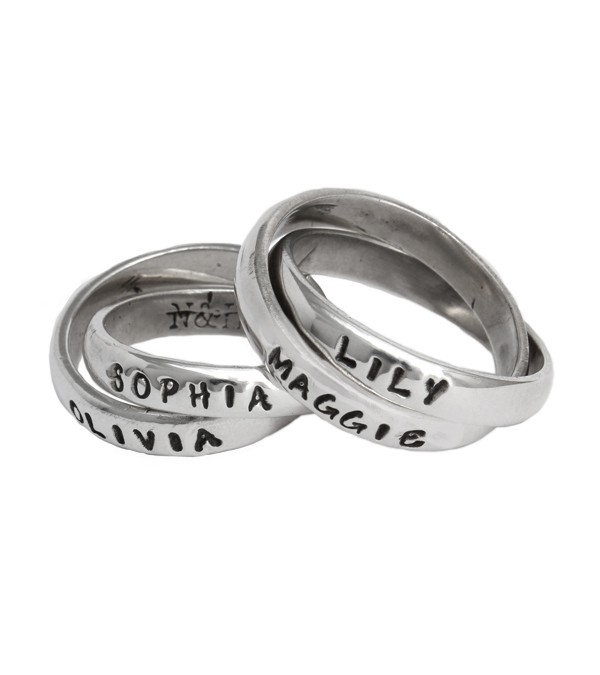 Likewise, necklaces with the kids' birthstones in them also make a wonderful gift for moms.
Another sentimental gift that mom will love is a personalized family tree. There are several available on Etsy. I like this one because it comes in a variety of color combinations.
This birthday and anniversary sign is as cute as it is functional. It comes personalized with tags that have family members' names and dates on them.
Speaking of relaxing, encourage her to pamper herself with a luxurious bath by giving her this bamboo bath caddy. Feel free to include a bottle of wine, a good book, and some bubble bath to round out the gift.


Or, make sure your mom takes time to relax by giving her a Spa Finder gift card. She can book a massage or facial or a whole day of pampering (depending on your budget).

I'm sure you've heard the advice that you should never give a woman a gift that results in work for her (e.g. a waffle iron or a vacuum cleaner). However, if the gift does the work for her, it's priceless.
Vacuuming eats up a lot of mom's days, which is why a Roomba that can clean one whole level of the house will not only be a welcome gift, but will probably be mom's favorite gift. The model shown below is the most expensive model with all the features, but there are several other less expensive options that will still net you hero status in mom's eyes.


Since most of my readers are moms, I know you have some thoughts on this particular gift guide. Please share your thoughts and insights in the comments!