It seems like it should be easy to shop for someone who has a clear passion. The problem is, when people are passionate about things, they typically have a lot of the things they need to enjoy their passion.
That's why it can be hard to figure out what to buy for your friend who loves to cook. It may seem like she already has every kitchen gadget she needs. Don't worry!
I've put together a list of the best gifts for people who love to cook so that whether your favorite cook is just discovering the culinary arts or is a seasoned chef, you'll still be able to delight him or her with a gift that will be cherished.
Best Gifts for People Who Love to Cook
There are some staple items in the kitchen that every cook needs. First, someone who cooks a lot can never have too many cotton kitchen towels. And if they bake, one Silpat is never enough.
Even though most people access their recipes online now, odds are that your favorite cook hasn't invested in an iPad kitchen mount yet.


Most cooks already have an apron or two, but since these get used a lot in busy kitchens, a new one is often a welcome gift. It's especially well-received when it's one of the super adorable designs from Flirty Aprons.
People who love to cook also love to use fresh herbs because of the discernible difference it makes in the flavor of a dish. You can help them grow their own with an indoor herb garden.
Or give them a glass herb keeper to help keep their herbs fresher longer. And if the cook doesn't already have a pair, herb scissors are a great way to quickly chop herbs.

Spices are often less expensive and keep longer when they are bought whole, rather than pre-ground. But most people buy them ground because it is hard to do at home. That's not true if you have a spice grinder!


And as long as we're talking about extending the shelf life of herbs and spices, let's not forget vegetables. These organic, reusable Vejibags help keep vegetables fresh longer than ordinary storage in the crisper drawer.


Of course, the ultimate piece of equipment for helping keep food fresh is a vacuum sealer. Make it easier for your favorite chef to gift you freezer meals by giving him or her a FoodSaver.


Cedar planks are a great gift for anyone who loves to grill. Wine Infused Grilling Planks are perfect for foodies who love to grill.


Avid dessert chefs probably already have their own culinary torch, but for all other cooks, this is a fun new kitchen gadget that will inspire them to try new recipes and techniques.


Another way to inspire home cooks to expand their horizons is with a Molecular Gastronomy Set. The kit comes with a cookbook and all of the tools needed to create these innovative recipes.


Cooking great food is often just as much about sharing it with other people as it is about cooking. With that in mind, help dress up your cook's serving table with a personalized lazy susan.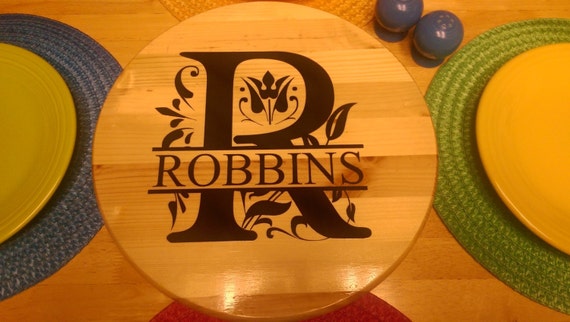 Finally, there are some ESSENTIALS that every serious cook needs. People who have been cooking for a long time have probably invested in these items already. But if your favorite chef has just discovered his passion or if she has worn out her treasured kitchen equipment, these gifts will blow them away.
First, a good cook needs professional grade knives and cookware. The Wusthof Classic cutlery set is one of the best sets you can buy for home cooks. Likewise, the Cuisinart MultiClad Pro Stainless Steel cookware set is well-known and highly rated.
Finally, no serious kitchen is complete without a KitchenAid stand mixer. These are gifts a cook will treasure for a lifetime.


I hope you've found some helpful gift ideas for the people on your gift list who love to cook. Remember to check back each day for a new gift guide targeting someone else on your holiday shopping list.